DAB Embedded a Belgium based embedded design house has launched probably the smallest system on module running Linux.
Features
Size: 20mm x 20mm x 2.5mm(H) and Weight: ~3grams
Microchip's ARM Cortex-A5 (SAMA5D2) core running at 500Mhz with NEON engine
128MBytes DDR2 memory
32Mbit / 4 MBytes of QSPI Flash (onboard). For Linux, external SD card or eMMC is needed.
Peripherals (69 I/Os)

LCD TFT support (24bit RGB) (Resolution upto1024 x768
5 Mega Pixels CMOS camera sensor interface (12 Bit Parallel)
Audio interfaces (SSC, I2S)
Capacitive touch controller
USB 2.0 High speed ports (OTG and Host)
10/100 MBit Ethernet MAC (external phy is required)
MicroSD memory interfaces
Other interfaces like SPI, I2C, UARTs, CAN-FD, 12-bit ADC, PWM, GPIOs etc.

Possible to run in low power mode
RTC clock
Operating Temperatures: -40 to 85 Degree C
Operating voltage: 3.3V +-8%
Software support:
Bare metal SDK
Embedded Linux + Uboot
Boot time (~30-35 Seconds)
Power Consumption
While interacting with Art Staliarou, CTO of DAB Embedded I got to know a few details on power consumption:
Linux running, idle (no commend running) = 160mA @ 3.3V
Video capturing from OV5640 sensor = 250mA @ 3.3V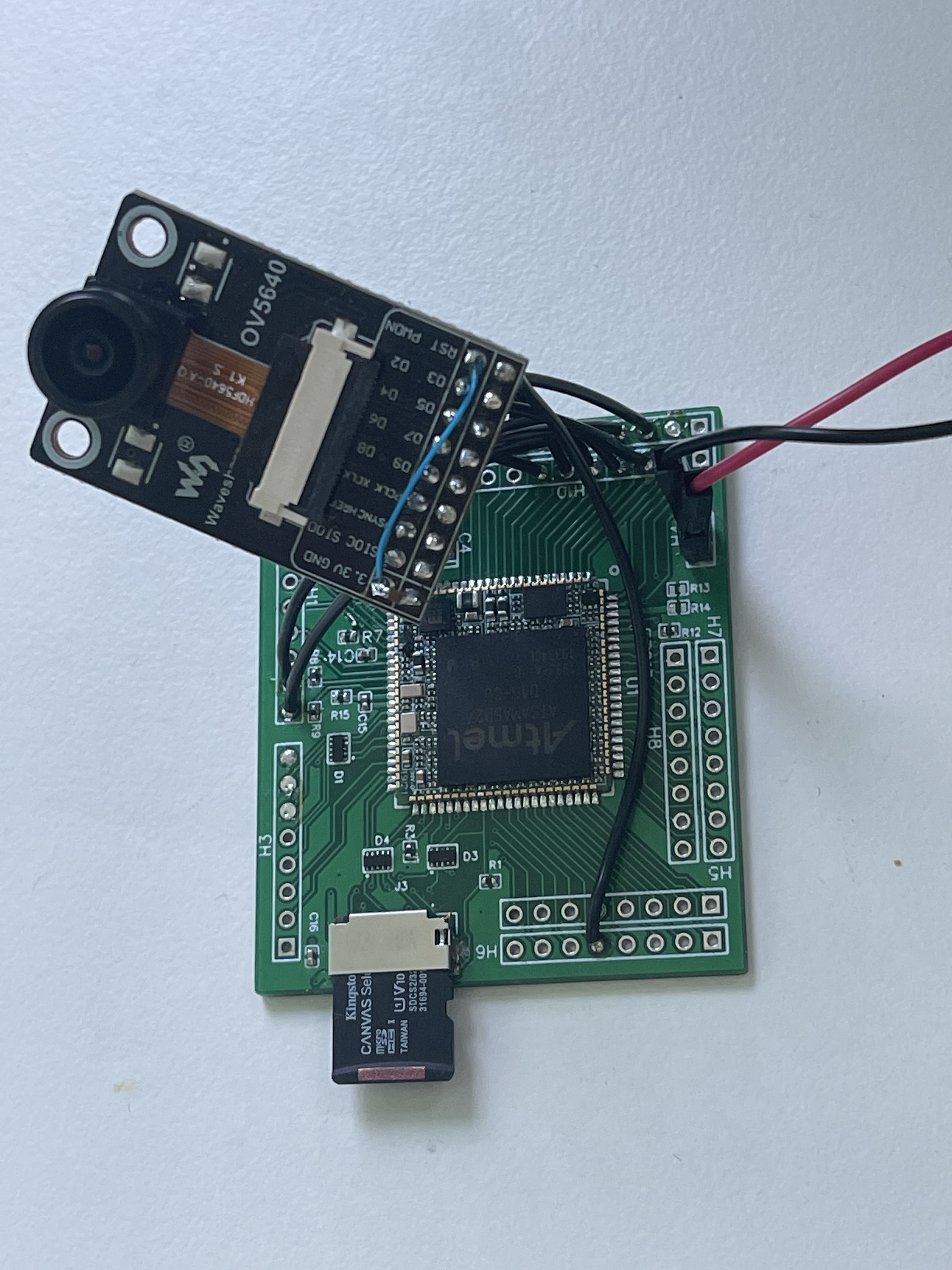 Documentation & Support
Test Board Schematic and Gerber files
Application areas
HMI with touch
Smart Camera with AI
How to buy HaneSoM and cost?
You can buy HaneSoM from their Tindie store and unit cost is 37$ per unit + shipping.